What's the Safely Difference?
Whether it's pets, parties, or stupidity, Safely has you covered!
Up to $1,000,000 in liability coverage
Safely's short-term rental insurance works alongside your homeowner's policy to protect your home from commercial claims and damage caused by your guests. And, when it comes to that guest-caused damage, we're your first line of defense - even if there was an intentional act.
Up to $10,000 in content coverage
An excellent guest experience is only made better with the detail and decor you put into your home. With Safely, you pick the amount of coverage you want for your non-structural contents - from $1,500 to $10,000 - and we'll help you replace everything from a broken wine glass to an irreparably broken sofa.
The

claims process is insanely simple

to go through, especially compared to other industry companies in vacation rentals. It's also a really, really powerful thing when you can make a claim on something that isn't necessarily accidental.
Natilee Riorda Monarch Luxury Villas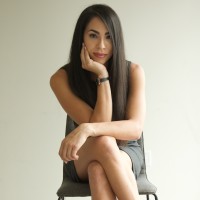 Advanced guest screening
Opening your home to internet strangers can make even seasoned professionals wary. With Safely's guest screening option fully integrated with your PMS, we'll automatically verify that your guests are who they say they are. We check state and local felony records, international watch lists, sex-offender lists, and our proprietary database of Risky Renters to provide their SafelyScore™. If you're not comfortable with the results, we'll help you cancel their reservation in full compliance with FCRA regulations.
*New* Travel Insurance
If the recent pandemic taught us anything, it's that guests and hosts need to be protected when catastrophe prevents them from completing their reservations. Safely's travel insurance protects your investment, health, and belongings due to illness, injury or death, natural disasters, or travel delays.
Safely is easily five years ahead of the market on vacation rental security. Their innovative approach

added nearly 20% to my gross profit and real peace of mind to my homeowners

.
Scott Drexel Rentl